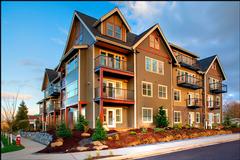 Section 45L & 179D Tax Benefits Extended for Energy Efficient Buildings
On December 18, 2015, President Obama signed into law the "Protecting Americans from Tax Hikes Act of 2015" (the Act). The Act extends a number of tax provisions that expired on December 31, 2014 and makes some of the extensions permanent.
Among the tax provisions that have been extended for two years, retroactive to 1/1/15, are the Energy Efficient New Home Tax Credit (Section 45L) and the Energy Efficient Commercial Building Tax Deduction (Section 179D).
Buildings place in service prior to 2015 are still eligible for energy efficient tax benefit. The new extenders now make buildings placed in service in 2015 and 2016 eligible for the tax benefits.
Don't hesitate to contact us with any questions.