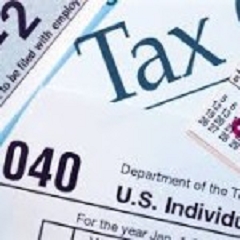 In what has become a familiar event in Washington, Congress has allowed a package of more than 55 tax provisions commonly referred to as "tax extenders" to expire on Dec. 31, 2013. Allowing the tax extenders to expire does not necessarily mean these provisions will disappear forever, as Congress frequently fails to deal with them by their deadline and the expiration of these tax extenders has happened numerous times over the past several years. Typically Congress eventually reenacts them retroactively, which will likely be the case again this year.
For energy efficient building tax benefits, the tax extenders that expired at the end of last year include Section 179D and Section 45L.
Energy Efficient Commercial Buildings Deduction
Under Code Sec. 179D, a deduction is allowed for all or part of the cost of energy-efficient commercial building property. The deduction cannot exceed the excess (if any) of the product of $1.80 and the square footage of the building, over the aggregate amount of the energy efficient commercial building deductions allowed with respect to the building for all prior tax years. The basis of that property is reduced by the amount of the deduction allowed. The deduction does not apply to property placed in service after December 31, 2013.
Credit for Construction of New Energy Efficient Homes
Under Code Sec. 45L(g), certain contractors are allowed a credit for constructed or manufactured qualifying energy efficient homes in the year such homes are sold or leased to other persons for use as a residence. The amount of this energy efficient home credit is $2,000 or $1,000, depending on whether the home is constructed or manufactured and on the energy saving standards satisfied. The credit expires for qualified new energy efficient homes sold or leased after December 31, 2013. See Parker Tax ¶107,800.
Consistent with past behaviors, Congress is currently working to resurrect the expired provisions. Senate Majority Leader Harry Reid (D-Nev.), recently introduced the Tax Extenders Act of 2013 (S. 1859), which would extend through the end of 2014 the overwhelming majority of the expired provisions, which unfortunately means Congress will be right back in this will-they-or-won't-they mess next December.
According to House Ways and Means Committee Chairman Dave Camp (R-Mich.), he intends to look at all the extenders during the upcoming 2014 tax reform debate. Additionally, Senate Finance Committee Chair Max Baucus (D-Mont.) and Ranking member Orrin Hatch (R-Utah) have both stated that extenders should be addressed as part of comprehensive tax reform. However, several Finance Committee Democrats believe that certain critical temporary tax provisions should be addressed now. If a comprehensive tax overhaul moves next year, some of the expiring provisions could be reworked permanently as part of it, while others would be allowed to die.
Extending them all, according to the Congressional Budget Office, would cost more than $938 billion over a 10-year window.